Message from CEO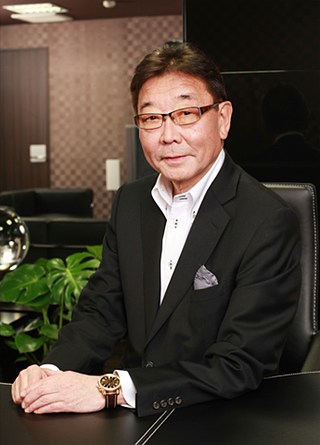 We pursue happiness for chefs and all the employees.

When I launched this business, I had a confidence that restaurant industry was in a great growth.

In Japan, there is a lot of chef who has great skills, honor, and status, which I can say that they deserve to national treasure.

But as I went to investigate, I was so disappointed to find out that there are only 10% of people who involve in restaurant business after 10 years from graduating culinary institute.

The fact is, they can't find attraction, or a dream to make true in this field.

There is a wide gap between ideal and reality, and I had to get up for a bright future of the restaurant industry.

Two people had gathered for my thoughts. Michio Yasuda, who did a business all over the globe while he worked at the securities firm. Tadanori Morino, who is a preeminent producer, always revolutionized the restaurant business. We three, strengthened the unity across the wine bottles, night after night.

The most important essence of our business model is two.

First, we serve dishes prepared by Michelin-starred class chef, at the price of one-third in high-end restaurant as grand maison.

Second, our cost rate for cuisine is over 60%, but we realize high profit. We chose stand up bar style to make the seat turnover more than 3 times in dinner time.

To make it easy to get into, and to make it obvious what type of cuisine is served, we named our restaurant just simple and easy.
'Ore'(俺) is one of the personal pronouns in Japanese, frequently used by men, among close friends or family. Literally, 'Ore-no Italian' means 'my Italian cuisine'.

Our first flagship restaurant "Ore-no Italian" has been started in Shimbashi, which holds only 570 sqft spaces. Grand chef Toshihiro Yamaura, Second chef Daiki Fujii and Yuji Endou, Manager Susumu Takasaka have established our ORENO style.

In the next two years, we accepted Chef Kazuhide Nose for "Ore-no French", Chef Hiroshi Shimada for "Oreno Kappou", as a member of our family. After establishing "Ore-no Yakiniku" and "Ore-no Yakitori" moreover, now we manage 5 types of restaurant in ORENO style, and planning to create 10 types.

ORENO corporation realizes happiness for all the employees, opening 30 restaurants in Ginza (Tokyo) with jazz live performance, and then expanding our business overseas.
Takashi Sakamoto
ORENO Corporation President